Diet & Nutrition
Nutritious food is one that contains all the essential nutrients - proteins, fats, carbohydrates, vitamins and minerals. A well balanced diet should contain all these in correct proportions and adequate amounts. Proteins, fats and carbohydrates provide the energy required for various activities. Vitamins and minerals do not supply energy but play an important role in the regulation of several essential metabolic processes in the body.
Diet Plan
Yoga Sadhna has professionally qualified dietitians & Naturopath who consult on an individual basis. These accredited dietitians can help you with a weight or cholesterol problem, give advice on food services, or give lectures as required. We can also help with nutritional queries and information, and assist you with a wide range of nutrition and food related health problems.
Personal Diets
Therapeutic Diets
Lifestyle Diets
Corporate Diets
School Diets
Telophonic Diets
Weight Loss Diets (Women)
Weight Loss Diets (Man)
Weight Gain Diets
Muscle Gain Diets
Detox Diets
Low Calorie Diets
Hypertension Diets
Diabetes Diets
Gym Diets
Teenage Diets
Uric Acid Diets (HYPERURICEMIA)
Weight Gain Diets
Blood Pressure Diets
Blood Group Based Diets
Detox Diets
Diabetes Diets
Family Diets
Gym Diets
Healthy Skin, Hair & Nails Diets
High Cholesterol Diets
Heart Disease Diets
High Protein Diets
Infancy Diets
IBS Diets
Kids Diets
Kidney Diseases Diets
Liver Diseases
Bride/Groom Diets
Celebrity Diets
Sports Diets
Models Diets
Optimum Health Diets
Good Skin, Hair and Nail Diets
Organic Diets
South Indian Diet
Sports Diets
Muscle Gain Diets
Organic Diets
PCOD Diets
Online Diets
Pre Pregnancy Diets
Post Pregnancy Diets
Menopause Diets
Thyroid Management Diets
Nutritional Therapy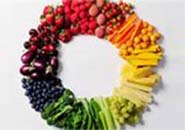 Nutritional therapy combines science with naturopathy (natural, drug-free medicine) in order to return the patient to a state of good health. Nutritional Therapy is a dynamic holistic therapy that uses food, phytonutrients, therapeutic food supplements and lifestyle changes to modulate disease processes, strengthen vitality and promote optimal wellness. Functional Medicine has emerged as a more positive and productive approach to chronic illness than the traditional disease-based model. Nutritional therapy is wholistic because it is designed to treat the body as a whole - curing the causes of problems, not just the symptoms as is too often the case in conventional medicine.